We know it's only October, but we can't help getting excited about the festive season that will soon be upon us! Though Autumn has only just started to nip our ears and tinge the leaves on the Farm, we've got Christmas markets and gourmet treats in mind - from mulled wine to whole hog spit roasts.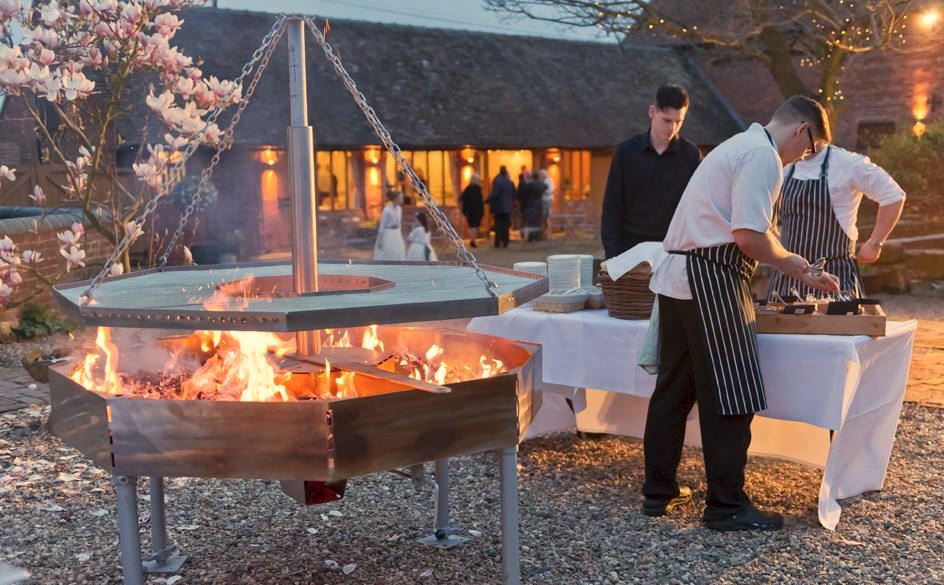 So in the lead-up to 'silly season' we've been getting more and more enquiries about our German-style swing grills - and people want to know how efficient they are - how much 'banger' for your buck, you mean? So we did a spot of fun maths for all the Bratwurst lovers out there, and here goes:
Our 1.2m wide German-style swing grill has a maximum capacity of 236 sausages* (based on a 27mm x 150mm sausage) or 72 gourmet patties (based on 125mm diameter burger). But it doesn't end there! Our 1.4m wide swing grill takes a whopping 330 sausages or 88 patties!
Click here to find out more about our swing grills, spit roasts and charcoal BBQs.