Bespoke stoves
A made-to-measure wood burning stove is the answer if you can't find what you are looking for 'off the shelf', or if you are looking for a truly unique focal point for an interior.
With your measurements we can design a stove that's a perfect fit for an existing space, or as part of a new build or renovation. To find out more about our range, click Inset Fires, Double Sided Stoves and Unique Fires, or click here to view our workshop gallery.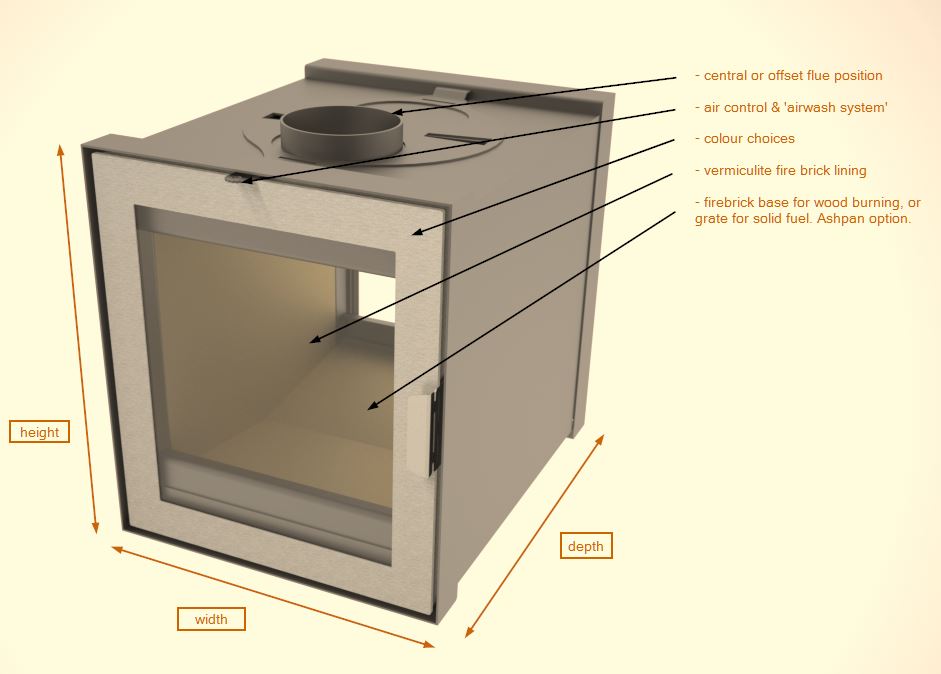 The bespoke advantage
Our custom-made fires and stoves are designed and built to your exact specifications, often negating the need for expensive building work required to get a standard or 'off-the-shelf' product to fit an existing opening. A hand-crafted fire is uncompromising, unique and personal. Simply tell us what you want, and because you deal with our designer and his team directly, advice and technical information are first-hand and just one call away.